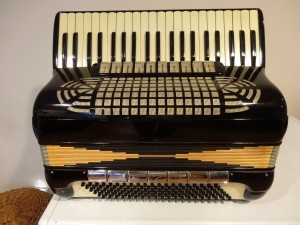 Accordions
Accordion Man is here to buy or swap your accordion or to sell you one! 
There is a wide selection to choose from including student, professional, collector, and fully loaded midi models.
We will post pictures of available accordions as we get them.
If you like what you see, we can then get you more information.
If you have special interests, call me 216.475.4751 or email compsol@apk.net
Contact  PETE'S ACCORDIONS  in the Cleveland area to buy or sell an accordion.  He is a personal friend and has a wide selection of accordions for your selection.
Contact Pete at  440.591.0667  pjacimovic@yahoo.com
Upcoming Gigs

09/30/20

Accordion Man

at

BROADRUN CHEESE & WINERY

in

DOVER, OH 44622

10/01/20

Accordion Man

at

BROADRUN CHEESE & WINERY

in

DOVER, OH 44622

10/02/20

Accordion Man

at

PUNDERSON STATE LODGE

in

BURTON, OH 44065

10/09/20

Accordion Man

at

DAVIS BAKERY & DELI

in

WOODMERE

11/20/20

Accordion Man

at

DAVIS BAKERY & DELI

in

WOODMERE